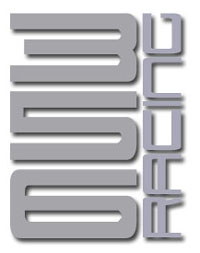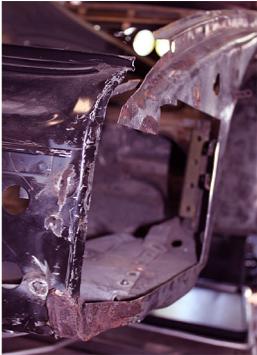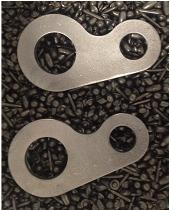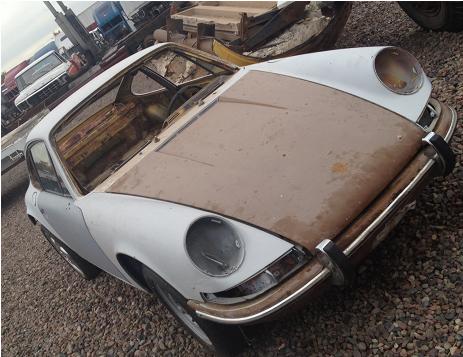 A not so rust free California 1972 911 awaits total restoration.

The same 1972 911 has had the front pan replaced and a little pull on the Cellette Bench. Now all of the tedius rust repair begins.

Prototype 993 rear tie downs in 304 stainless fresh off the mill.

Every 911 owner has experienced a dead hood strut or a good hood strut overpowering the alignment of the trunk lid or hood. I started building these mechanical struts about 10 years in very small quantities to end my own frustrations with gas charged struts. There is zero preload when closed and the hood/trunk is mechanically locked open when raised.

356Racing is not related to Porsche AG.The names "Porsche", "Carrera", "356", "911", "930" and any other trademarks of Dr. Ing. h.c. F. Porsche AG are used for identification purposes only.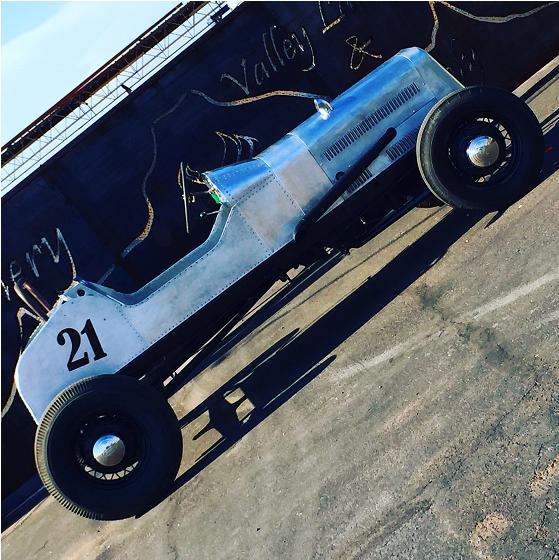 1928 Ford Special
Complete chassis restoration and scratch built aluminum body with copper solid rivets.